Evoke Consulting
The Problem
"Fall in love with the problem and not your solution"
Founder & CEO of Evoke Consulting Brenda Landry has over 15 years of experience in the consulting industry. However, most of it was with larger firms that had many high-end clients.  Brenda was confident that her ability to execute and provide value is unmatched, but, moving into the Entrepreneurial ring and launching her own brand and company was daunting.
How can we leverage Brenda's incredible personal brand and talents to launch a consulting business based in Atlantic Canada that can service multiple sectors across many different time zones?
The Opportunity
"By identifying the problem, herein lies an opportunity to drastically improve our future" 
How can we position Evoke to be THE SOLUTION to ensuring that clients of all sizes can have access to the powerful leadership tools they deliver?
A strategy consultant herself, Brenda quickly realized that she could use our support. Her main challenge was a Business Development & Marketing problem. The best course of action for Brenda was to go through our Strategic Branding Workshop to find out who exactly they are.
Brand Relevance & Differentiation
Core Insight – Leadership skills and capabilities are changing and Brenda & Evoke have the skills and abilities to be the leaders when it comes to leadership and diversity.  Through multiple marketing channels, they have the ability to position themselves as THE experts.  Trade on value and relationships as the main currency and not dollars.
Brand Relevance – Brenda is the BEST and most experienced female consultant offering leadership, diversity, and development experience across Canada.  A kind, caring, empathetic approach to the relationship makes businesses and leaders of all sizes want to work with her.
Brand Differentiation – Evoke uses practical, relevant, and very timely implementation.  You can take ACTION immediately after working with Evoke or hearing Brenda speak for a few minutes. 
Action Tip:

Your team needs to be aware of your vision and your commitment to the process as a leader.  They will follow what you do vs. what you say.  The more information they have to give them clarity on your vision, the more apt they are to follow with their whole hearts, hands, and minds.
Actionable Execution
"Action leads to learning and progress. Planning is useless without implementation"
Key Actions:
A. Leadership Coaching & Strategy Development
Overcoming doubt, fear, and shifting the mindset to successfully launch the brand
B. Strategic Brand Planning Workshop- Brands & Buckets
Establish exactly who Evoke is, and even more importantly who they are not.   

Establish the Brand Foundation based on a Needs Chain Analysis keeping the consumer's highest values in mind.

Establish the optimal brand identity and positioning in the marketplace for optimal success.  Always with the consumer at the heart of the decision-making. 

Channel strategy review, which involved prioritizing time spent where the ROI  would be best based on consumer attention.
C. Brand Building & Development 
Strategic consulting on the brand and the execution. Performed a channel strategy review, which involved prioritizing time spend where the ROI would be based on consumer attention.
Action Tip: Anybody that tells you they know their business better than you should have as many years experience in the same field as you.  The experts are in the room, it is a facilitator or good consultant's job to channel the expertise into the right areas.  If an outside firm is telling you what to do or believes they know your business better than you – let them go and hire a different "partner" who can become an extension of your business. 
C. Marketing Training, Coaching & Mentoring for the leadership team
Group sessions and one-one sessions with their entire team to teach them how to thrive and survive on their own.  This not only leads to a more successful company, but it also allowed each individual within the organization to develop their own personal brands.
Action Tip: Having your staff become an extension of the business but also having a strong personal brand and network is always a solid plan for healthy management of your marketing funnel.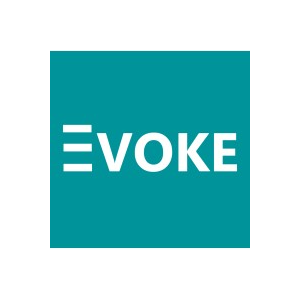 The Results
"The joy is always the results"
For client confidentiality, we cannot share specific results.
We can share a few highlights:
Evoke Consulting has 2x their business during COVID-19

Evoke now has clients and services across multiple industries and with the business of all sizes

They have overachieved financial targets during their first year of operations

Evoke has launched an extension of their Marketing arm (The Flaunt Club) and is looking to collaborate with many significantly powerful businesses using a *Triple C Model:  Consumer Wins (B2C), Customer Wins (B2B), Community Wins.
"Evoke Consulting has gained great value from working with Curtis and his team at Action Consulting. As our strategy advisors, they've used a consultative approach in helping us define our strategic direction and establish priorities. As a woman-owned small business, we appreciate the values with which Action Consulting operates. Inclusion, openness, and courage are seen in all they do, and that matters to us."